<!BODY BACKGROUND="grayroc3.gif"> I love my Centauro!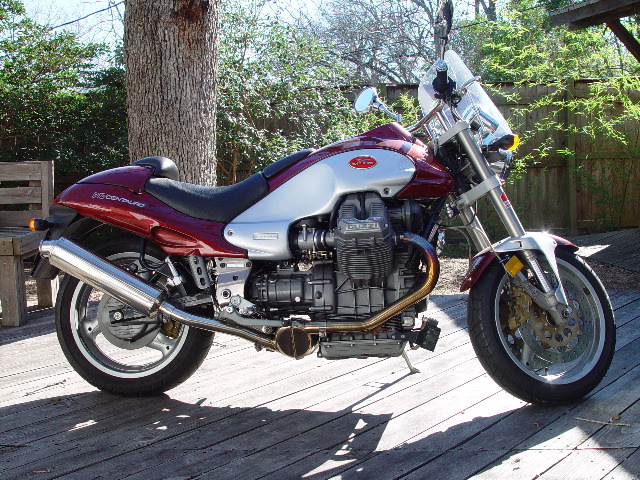 OK, you can take another look...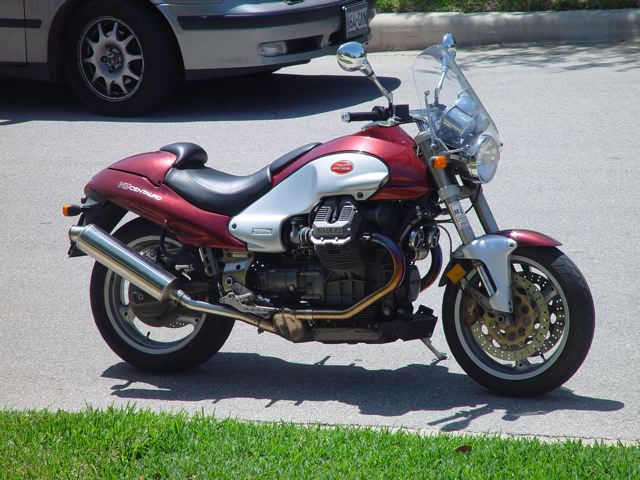 The legendary V engine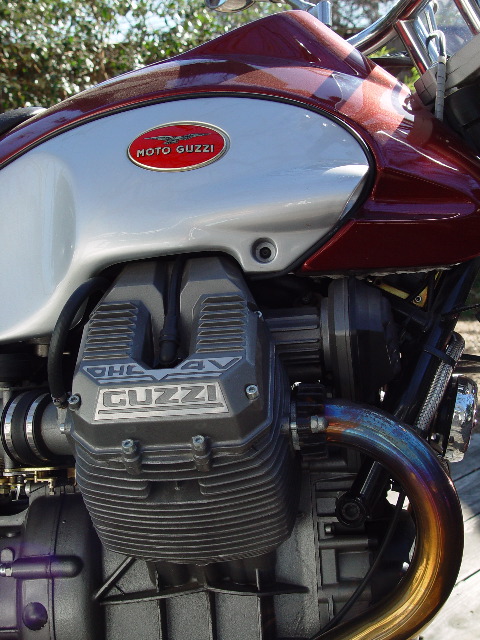 In the Summer of '04, I rode my glorious 1980 850T3 to Mandello and to Alis Agostini's unparalleled dealership, where I traded it in (sigh)...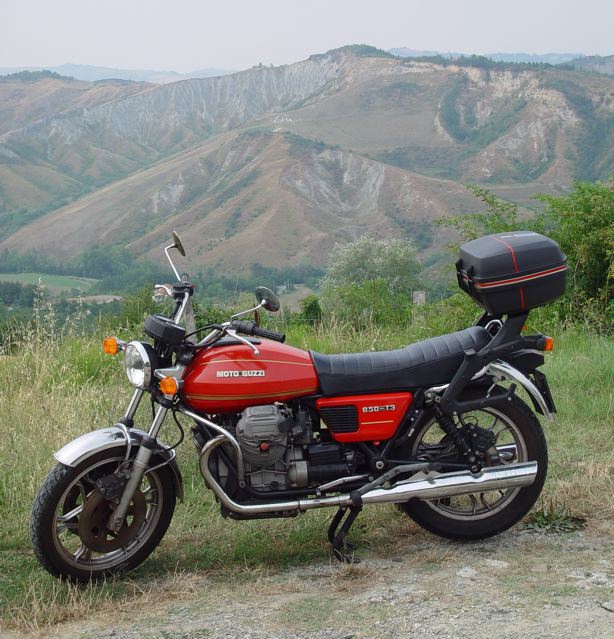 ...for a new, shining, do-I-really-deserve-it V11 LeMans Rosso Corsa

Yes, it is a gorgeous bike,
and yes, it does ride like a dream,
and yes, I rode it for 2600 miles in a single month in Italy.
But make no mistake: I really only got it to help me in my research:
here, for instance, I am in Biarritz on my way to SOSP 2011 in Portugal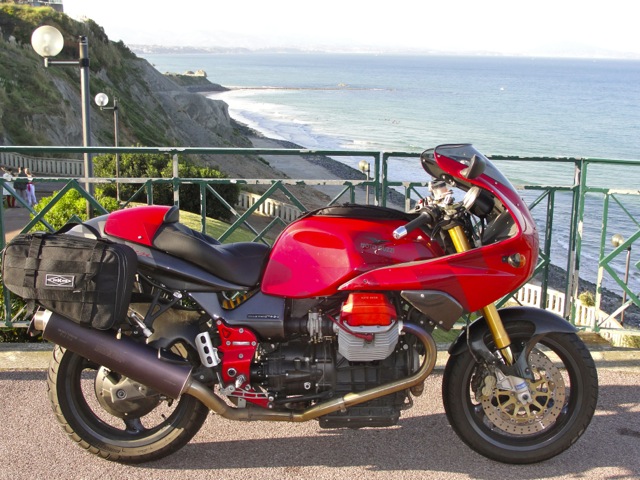 ...here I have just entered Switzerland through the Great Saint Bernard, on my way to Lausanne, for a DISC PC meeting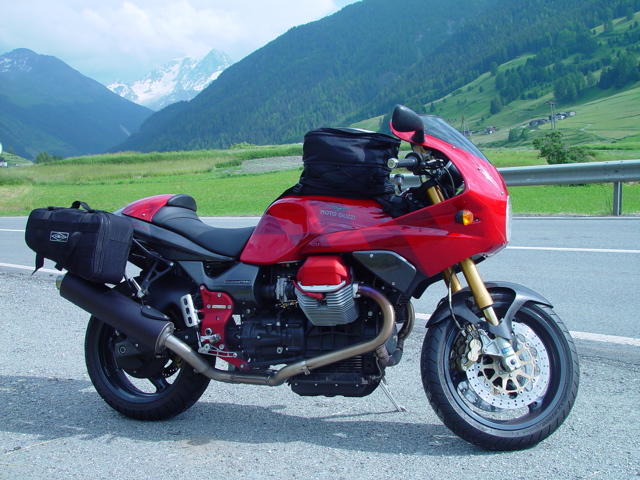 ...here in 2012 on my way to MPI in Saarbruecken

...and here I am with Irene in Summer 2008, ready to leave Trento for Udine, where I was to to give an invited talk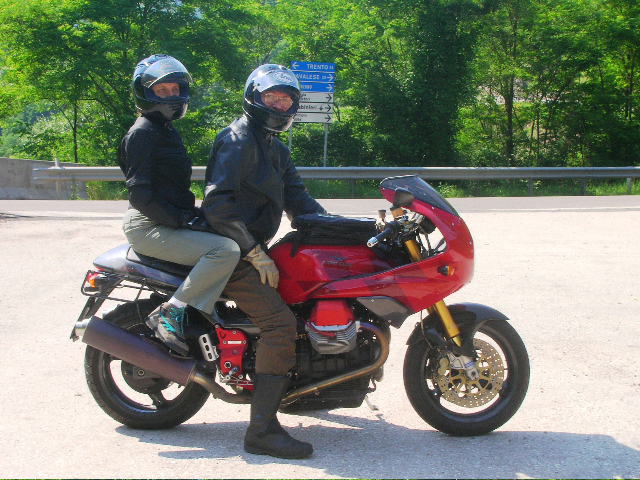 So, see, it is strictly business. Honest..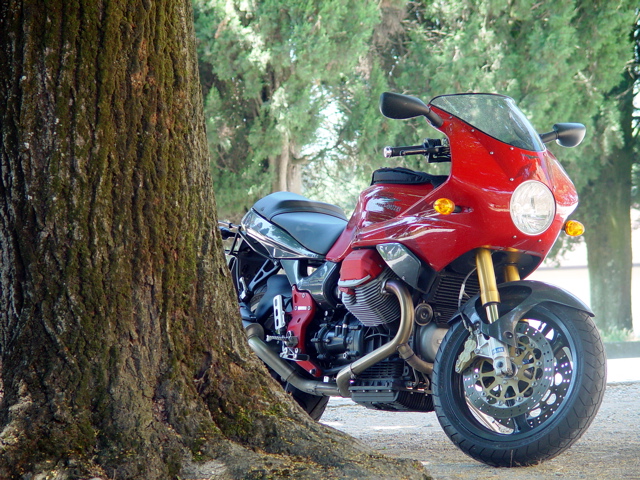 But it's not like it's all work and no play. Here I am with Maria and my Griso SE outside of the Bluebonnet Cafe in Marble Falls, after a gigantic slice of pie.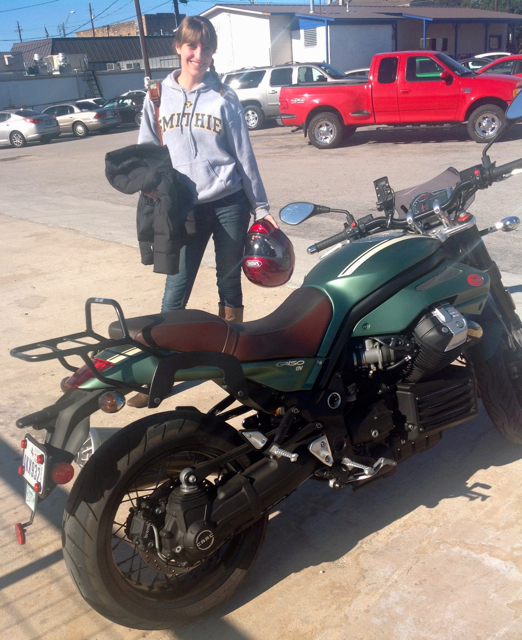 and here is the Griso roaning the Hill COuntry