Objectives: An introduction to mobile computing with a strong emphasis on application development for the Android operating system. Students will complete a major project with the goal of releasing an app on the Android Market place. Topics will include the Android development environment, user interfaces, activities, intents, content providers / content resolvers, services, broadcast receivers, persistence, MBaaS, location, sensors, graphics, and other Android features, tools, and capabilities.
Prerequisite: Computer Science 429 (or 310) or 429H (or 310H) with a grade of at least C-; and credit with a grade of at least C- or registration for Computer Science 439 (or 352 or 372) or 439H (or 352H or 372H).
Lecture: 87050 MTWHF 11:30 am - 1 pm pm, GDC 1.304
Instructor, Mike Scott, email: scottm@cs.utexas.edu office: GDC 6.304 .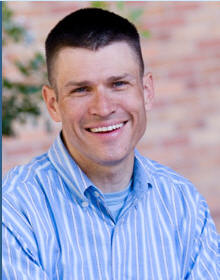 Office Hours: Monday, Wednesday, Thursday, 1 - 2 pm in GDC 6.304. If you cannot make these hours email me to request an appointment.

Teaching Assistant:
Michael Nguyen, email:

Lab hours: Tuesday and Friday 1 - 2 pm in third floor GDC public computer lab.

Website: http://www.cs.utexas.edu/~scottm/cs371m. We will also use Canvas for most course materials, grades, submissions, and some project related tasks.
---
Textbook (Strongly Recommended):
The Busy Coder's Guide to Android Development, by Mark Murphy, http://commonsware.com/Android/, previous versions available at this site for free.

OR


Android Programming: The Big Nerd Ranch Guide (Big Nerd Ranch Guides)
ISBN: 978-0321804334 / 1st ed.
Publisher: Big Nerd Ranch Guides
Class Participation, iClicker
Purchase an iClicker (a remote control device) from the Co-op bookstore or the iClicker website.

Beware: There may be several incompatible brands of remote control devices on sale. Be sure you get the ``iClicker'' brand. For a picture of one, see the iClicker web site. We are using the iClicker+, not the iClicker 2, although the iClicker 2 or original iClicker will work. Note, the REEF POLLING tool is not an option for my class. The Co-op will buy back the iClicker for about half the current price. The serial number is important when you register the iClicker (see the next step). If you need help determining your devices serial number please see me before or after class or in lab hours.


Register your iClicker at https://www1.iclicker.com/register-clicker/

You must register at the iClicker website for this course, not on Canvas.


Register by providing:

your first name
your last name
your UT EID (which they call your "student ID'")
your clicker's ID (the serial number under the bar code on the back of the device)

Even if you already have a iClicker and registered it in the past you must reregister for this semester. After registering you DO NOT have to sign up for a particular class on the iClicker website.


Bring your clicker to every lecture. Participation on clicker questions is graded.
In order to get credit for a given day you MUST:

have your functioning clicker with you and
answer one or more of the clicker questions during class and
register your iClicker at the iClicker website as described above by the times monthly clicker grades are processed.

If you do not meet these requirements you will not receive clicker credit for that day.
You can only receive credit by attending Mike's lectures.
---
Computing Facilities:
Android Device: You are NOT required to have an Android Device. Development can be done on the Android Emulator. However there is no substitute for testing on a real device. I have multiple Android dev phones and tablets available for checkout during lab hours.
If you do want to purchase an Android device past students have favored Google Nexus tablets. Current version is the Nexus 9 tablet, but the older Nexus 7's work as well. The only downside to tablets is they lack telephony capability.
Software: Android development is done in Java. The Microlab computers in GDC are set up to do Android programming.
You are strongly encouraged to work on your own computer. The following software is required and freely available.
Class Discussion Tool: I have set up a discussion group for the class on Piazza.
Go to the Piazza web site and join the CS371M Mobile Computing for The University of Texas at Austin.
I will post class announcements and information to the discussion group.
Schedule: A schedule of lecture topics, reading assignments, and assignment distribution and due dates is available online, via the class web page, www.cs.utexas.edu/~scottm/cs/schedule.htm. The schedule lists topics and readings. The schedule is subject to change.
Assignments and Projects (Listed by Due Date)
Topic
Due Date
Points
Assignment 0, Mobile News Story
Various
20
Attendance, 2 points per lecture
Lecture
50
Tutorial 1
7/11
10
Assignment 1 - App Reviews
7/13
50
Tutorial 2
7/14
50
Tutorial 3
7/17
50
Tutorial 4
7/19
50
Assignment 2 - App Proposals - Written. Posters are due on assigned poster day.
7/20
125
Tutorial 5
7/21
50
App Groups with Target App
7/24
None
Tutorial 6
7/24
50
Assignment 3 - Design Document and Paper Mockup
7/27
70
Assignment 4 - Alpha Release
8/2
100
Assignment 5 - Alpha Peer Evaluations
8/7
75
Assignment 6 - "How to ..." Writeup
8/10
50
Assignment 7 Beta Release and Beta Demo
Demos: 8/10 and 8/11
Final Project: 8/14
200
Assignment 8 Team Member Evaluations
8/14
10
Final grades are based on 1000 points. 1010 points available. 10 points of slack.
The final letter grades will be assigned based on your total points. The grading systems consists of 1000 points. The grade cutoffs are: <600 = F, 600 - 699 = D, 700 - 799 = C, 800 - 899 = B, >= 900 = A. Plusses and minuses (+ and -) will be assigned to scores within 25 points of the cut offs. So for example total points 875 to 899 earn a B+ and total points 900 to 924 earn an A-.
If teammate feedback indicates a member of a team contributed little to the semester app project, that members score may be reduced as appropriate..
Assignments will be available on the class web site or Canvas.
If you are dissatisfied with a grade you receive on an assignment or test, you must submit your complaint via email, along with supporting evidence or arguments, to me or the TA within one week of the date the teaching staff first attempted to return the assignment or test to you.
Late work or work in the wrong format is not accepted and will receive a grade of 0.
Travel for job interviews or other events are not valid excuses for missed classes or class assignments.
---
Academic Honesty: Taken from the CS department Code of Conduct.
"The University and the Department are committed to preserving the reputation of your degree. It means a lot to you. In order to guarantee that every degree means what it says it means, we must enforce a strict policy that guarantees that the work that you turn in is your own and that the grades you receive measure your personal achievements in your classes:
Every piece of work that you turn in with your name on it must be yours and yours alone unless explicitly allowed by an instructor in a particular class. Specifically, unless otherwise authorized by an instructor:
Students may not discuss their work with anyone except the instructor and other members of the instructional staff (instructor, TA, lab proctor or partner on a pair assignment).
Students may not acquire from any source (e.g., another student or an internet site) a partial or complete solution to a problem or project that has been assigned.
You are responsible for complying with this policy in two ways:
You must not turn in work that is not yours, except as expressly permitted by the instructor of each course.
You must not enable someone else to turn in work that is not theirs. Do not share your work with anyone else. Make sure that you adequately protect all your files. Even after you have finished a class, do not share your work or published answers with the students who come after you. They need to do their work on their own.
The penalty for academic dishonesty will be a course grade of F and a referral of the case to the Dean of Students. Further penalties, including suspension or expulsion from the university may be imposed by that office.
One final word: This policy is not intended to discourage students from learning from each other, nor is it unmindful of the fact that most significant work in computer science and in the computing industry is done by teams of people working together. But, because of our need to assign individual grades, we are forced to impose an otherwise artificial requirement for individual work. In some classes, it is possible to allow and even encourage collaboration in ways that do not interfere with the instructor's ability to assign grades. In these cases, your instructor will make clear to you exactly what kinds of collaboration are allowed for that class."
For CS371M I expect you to complete the tutorials on your using the provided code when given.
For your projects I expect you to do significant work on your own.
You can use class examples and examples from the web, but these must be documented.
To be clear, a significant amount of work on your project must be your own, but it is okay to incorporate code samples and 3rd party libraries.
For more information on Scholastic Dishonesty see the University Policy on Scholastic Dishonesty

---
Important Dates for Changing Academic Status and Dropping the Course: Refer to the Registrar's academic calendar for the deadlines for changes in academic status. Highlights are:
Tuesday, July 11 3: Last day of the official add/drop period fro second session classes; after this date, changes in registration require the approval of the department chair and usually the studentís dean.
Thursday, July 13: (4th class day) Last day to drop for a possible refund. Last day to add a course.
Friday, July 28: Last day to change to pass / fail. (CS classes for your degree cannot be taken pass / fail.)
Friday, August 11: Last day an undergraduate student may, with the deanís approval, withdraw from the University or drop a class (Q drop) except for urgent and substantiated, nonacademic reasons.
After Friday, August 11:, students must go to the academic advisors in their college Dean's office.
To be eligible for an incomplete (UT uses the symbol X to indicate incompletes) you must have a letter grade of C- or better and a written, verifiable excuse for missing the last test. This is a necessary but insufficient condition for receiving an incomplete.
See the College of Natural Science Guidelines and Procedures page for more information. (http://cns.utexas.edu/advising/guidelines-procedures)
Students experiencing significant nonacademic problems (extended health problems or family emergencies) should contact the CNS Deanís Office (WCH 1.106, (512) 471-4536) or the Dean of Studentís Office (http://deanofstudents.utexas.edu/emergency/) for assistance.
---
Religious Holidays: By UT Austin policy, you must notify me of your pending absence at least fourteen days prior to the date of observance of a religious holy day. If you must miss a class, an examination, a work assignment, or a project in order to observe a religious holy day, you will be given an opportunity to complete the missed work within a reasonable time after the absence.
Students with Disabilities: students with disabilities may request appropriate academic accommodations from the Division of Diversity and Community Engagement, Services for Students with Disabilities, 471-6259, www.utexas.edu/diversity/ddce/ssd/.

---
Many thanks to Professor Frank McCown of Harding University and Professor David Janzen of Cal Poly - San Luis Obispo for sharing their Android app development materials with me.