Woodworking in the Covid Era
2020
Alan Kaylor Cline
Mission Style Oak Furniture
With the exception of the legs on the chair, all of the wood in these pieces is quarter-sawn oak.

The first projects were small: a side table, a footstool and a lamp.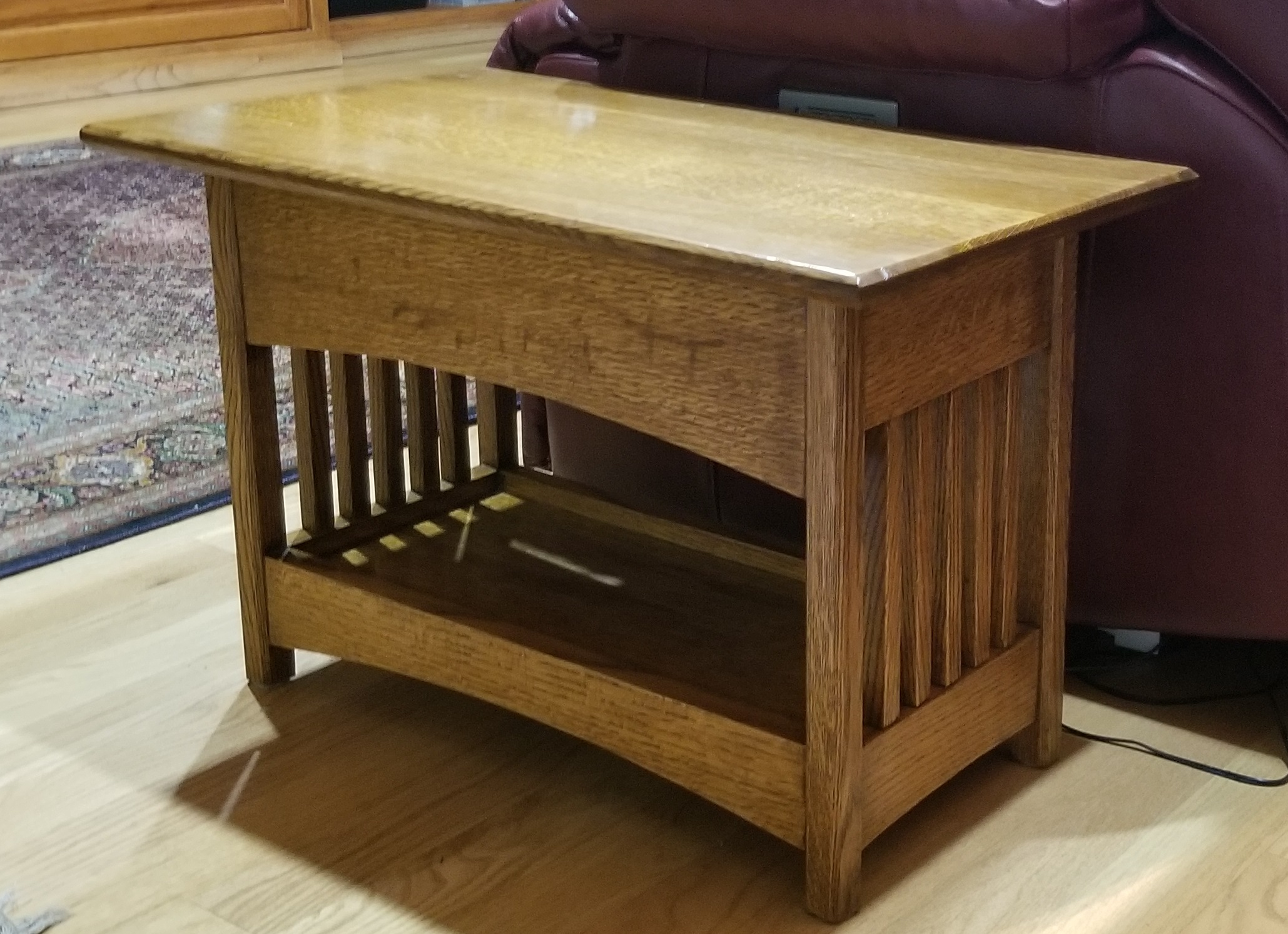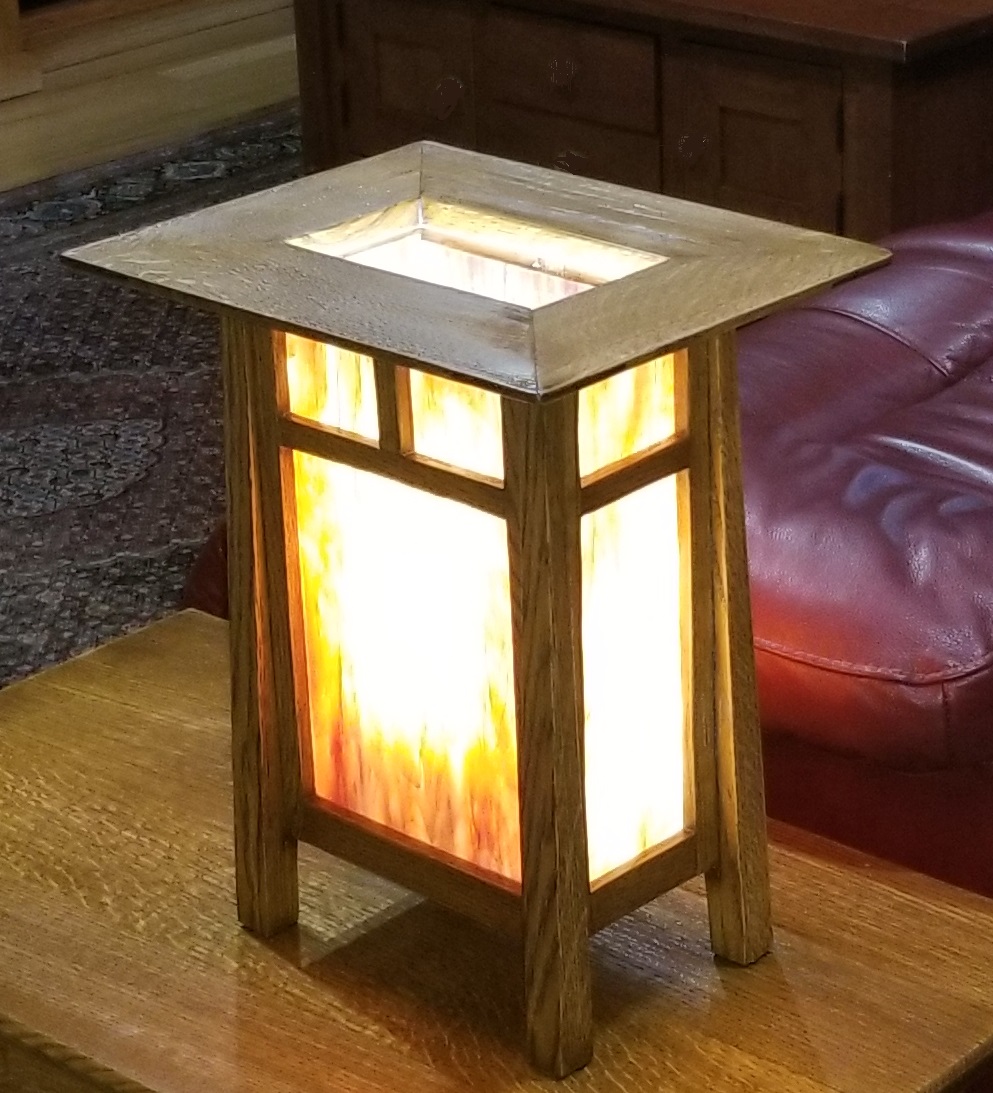 But then they got more ambitious. There's a chair with a matching ottoman (with leather seats). To upholster the chair and ottoman, we had to buy half a cow's dyed skin. That's a lot of leather. So next came a matching side chair, designed so that it could be used as a desk chair. (It slides nicely under the desk.)
Next came a magazine rack. It's "Mission-inspired".
But, then, with a chair that slides under the desk and a magazine rack next to it, the top of the desk, strewn with papers, just wasn't right. It now sports a paper rack. Compare its shape with that of the lamp.
And then even the trash needed a new home. Check out all the angles in the new waste basket.
That left the pens and pencils homeless. And it was time for a lathe project. The inlay on the new pencil cup matches the paper rack it sits next to.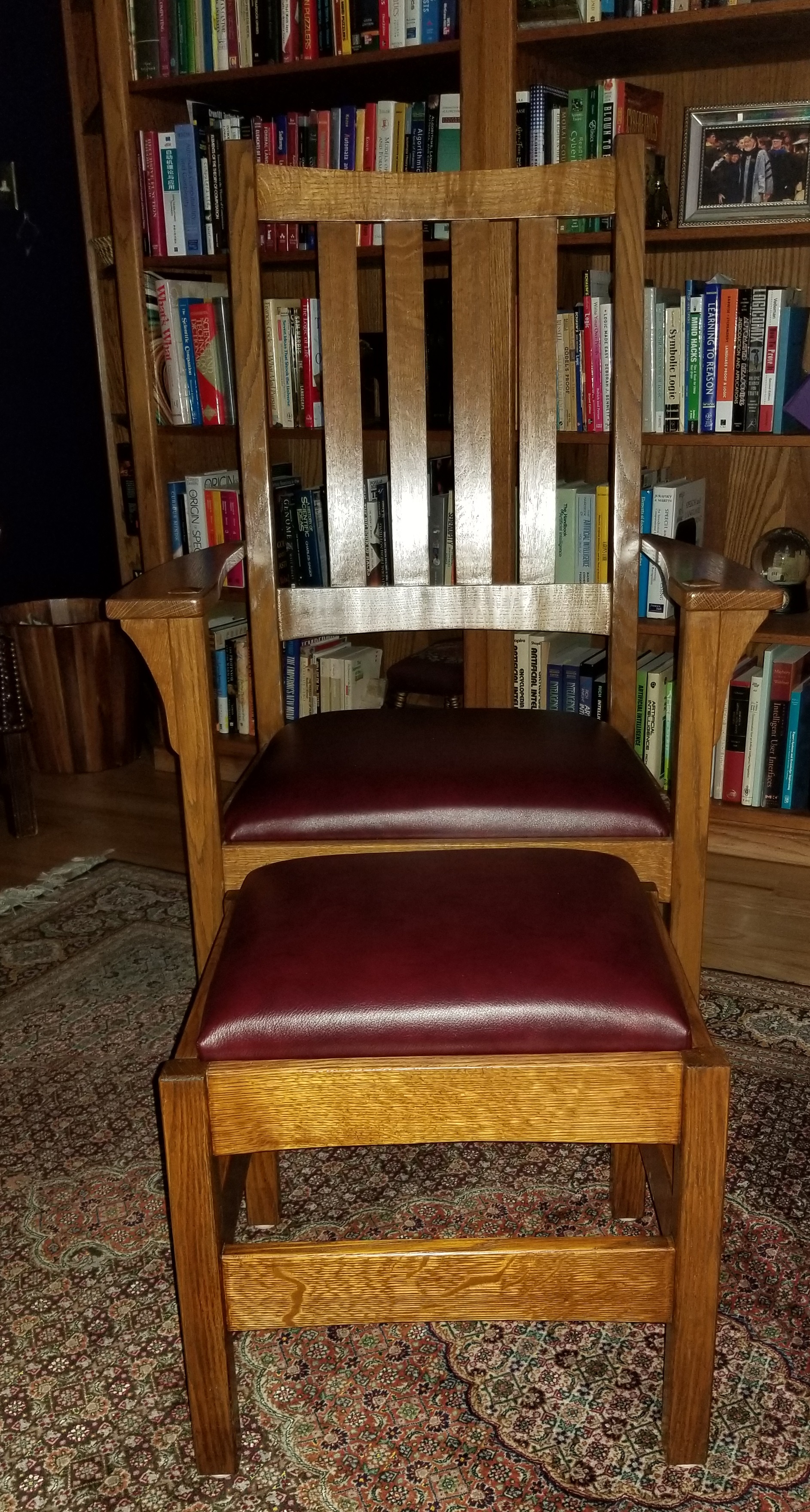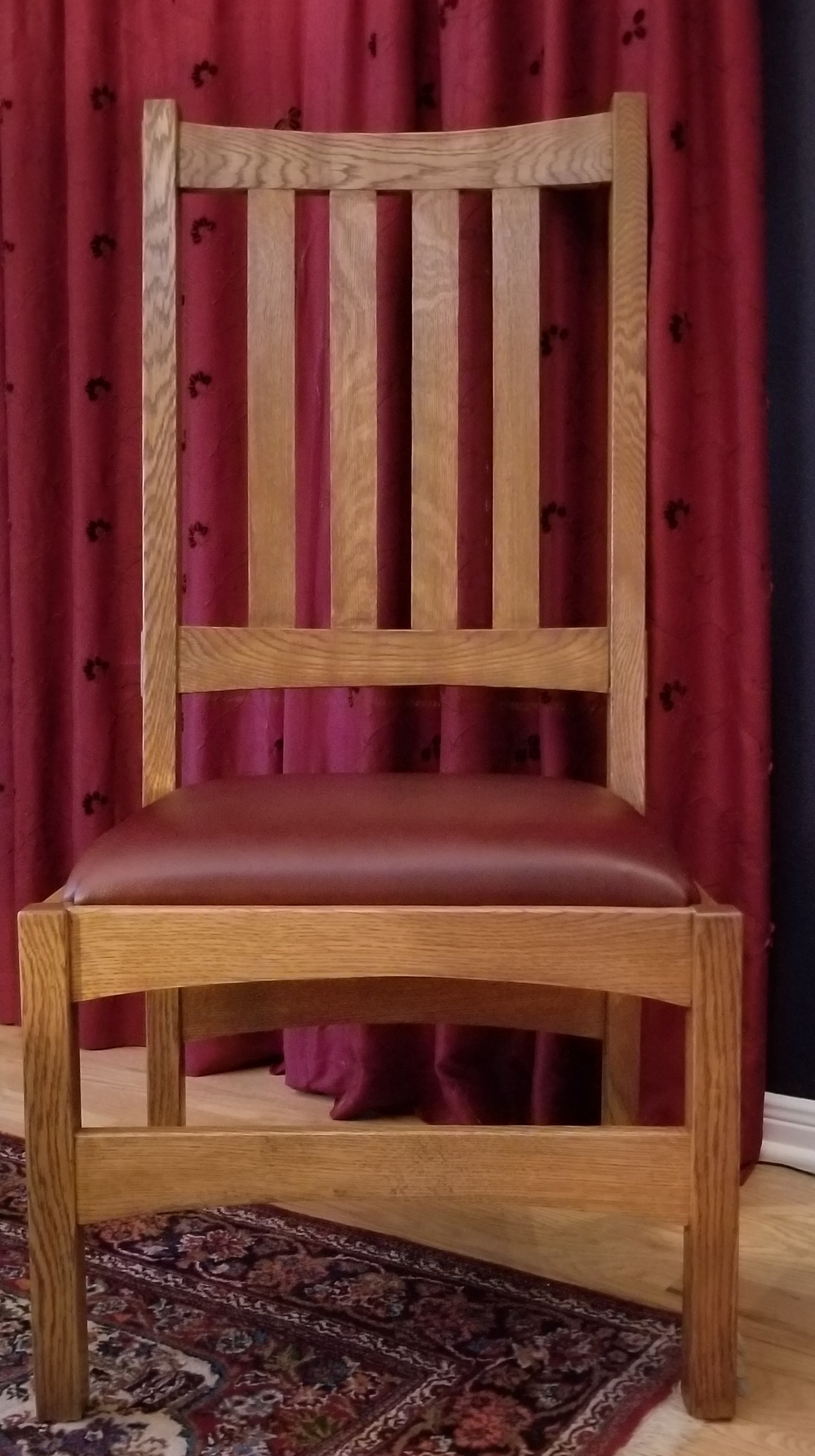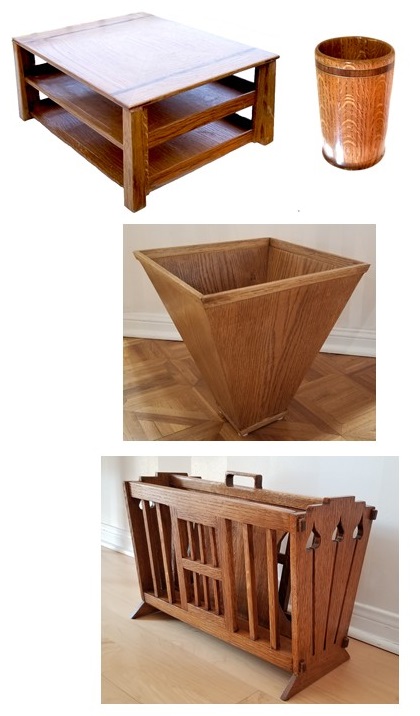 The tv room now has a major Mission Style feel.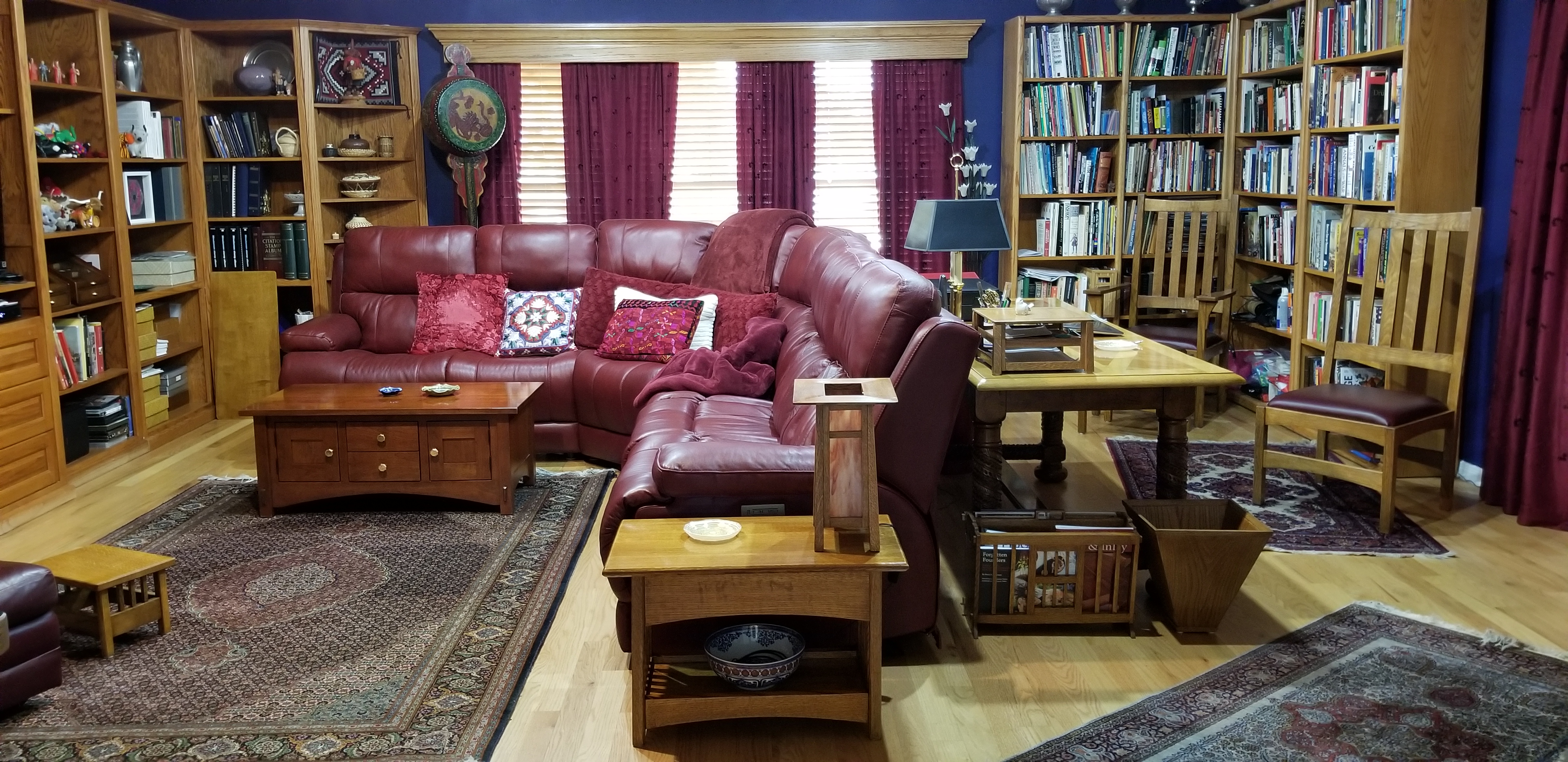 You can see the Mission pieces more clearly in this Photoshopped image: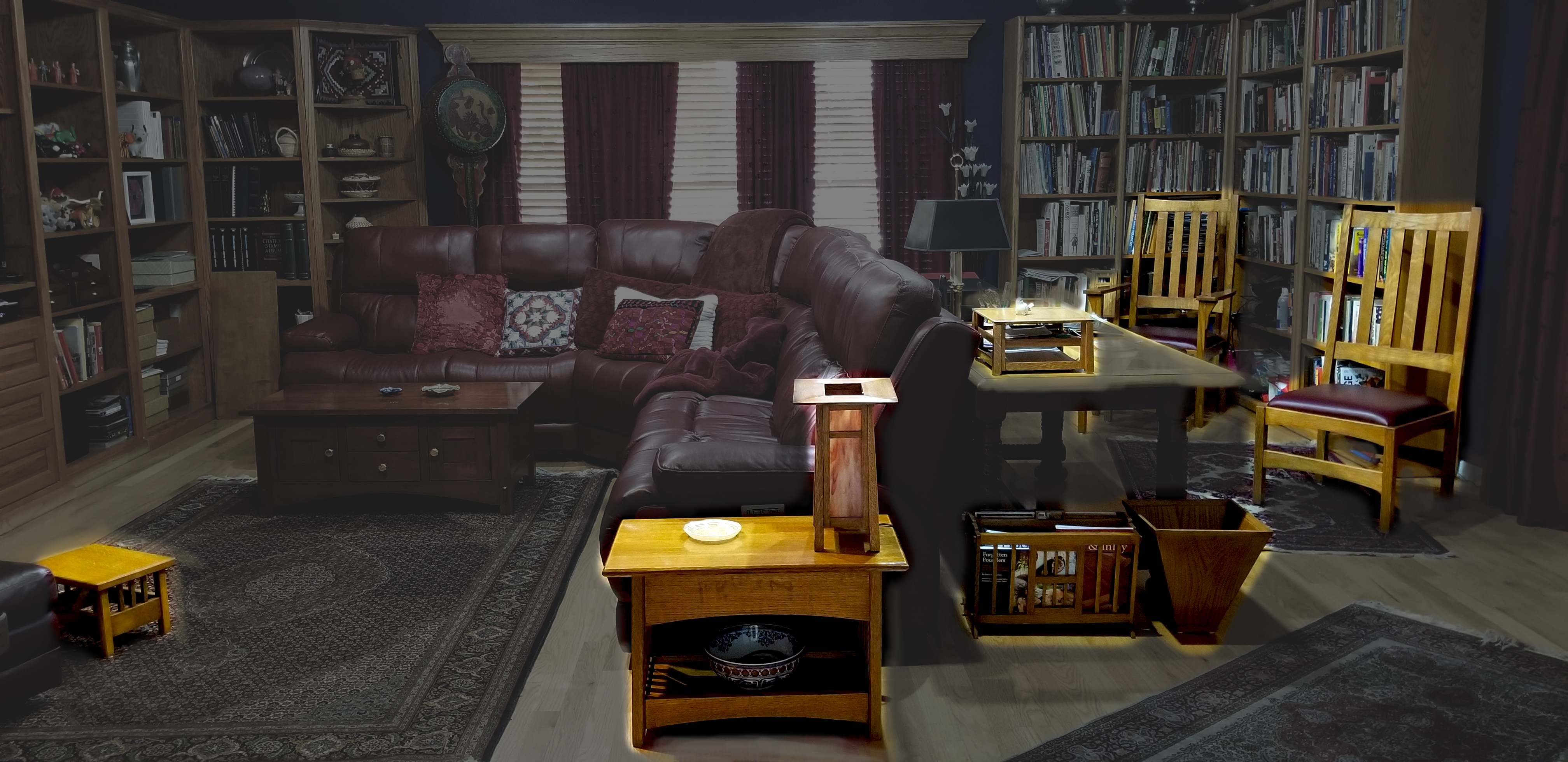 Not All Oak Furniture is Mission Style
Elaine absconded with the first footstool and installed it in the laundry room/pantry so that she could actually reach stuff. But it belongs in the tv room with its friends. So now there's a new footstool for the laundry room.
Around the Outside of 8603 Altus Cove
We had to have a lot of outside work done on the house. That was the inspiration for these small projects to add to the back deck and to the front of the house. The first picture is of a multipurpose piece: it holds firewood and can also be a serving surface. It was designed to fit against a wall that also has a vent and an electric outlet.

Next is a new top, made of cedar, for a very old piece of deck furniture.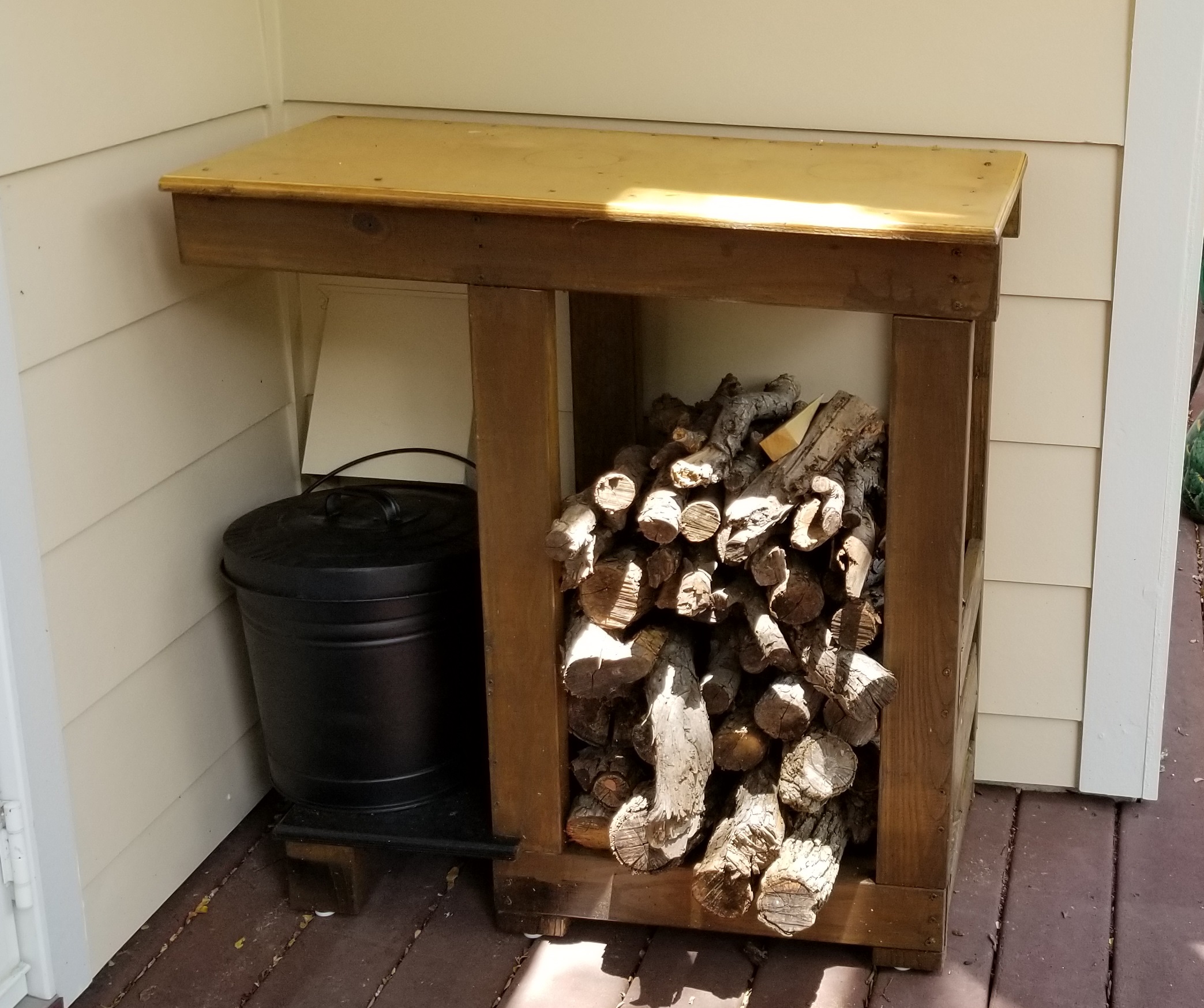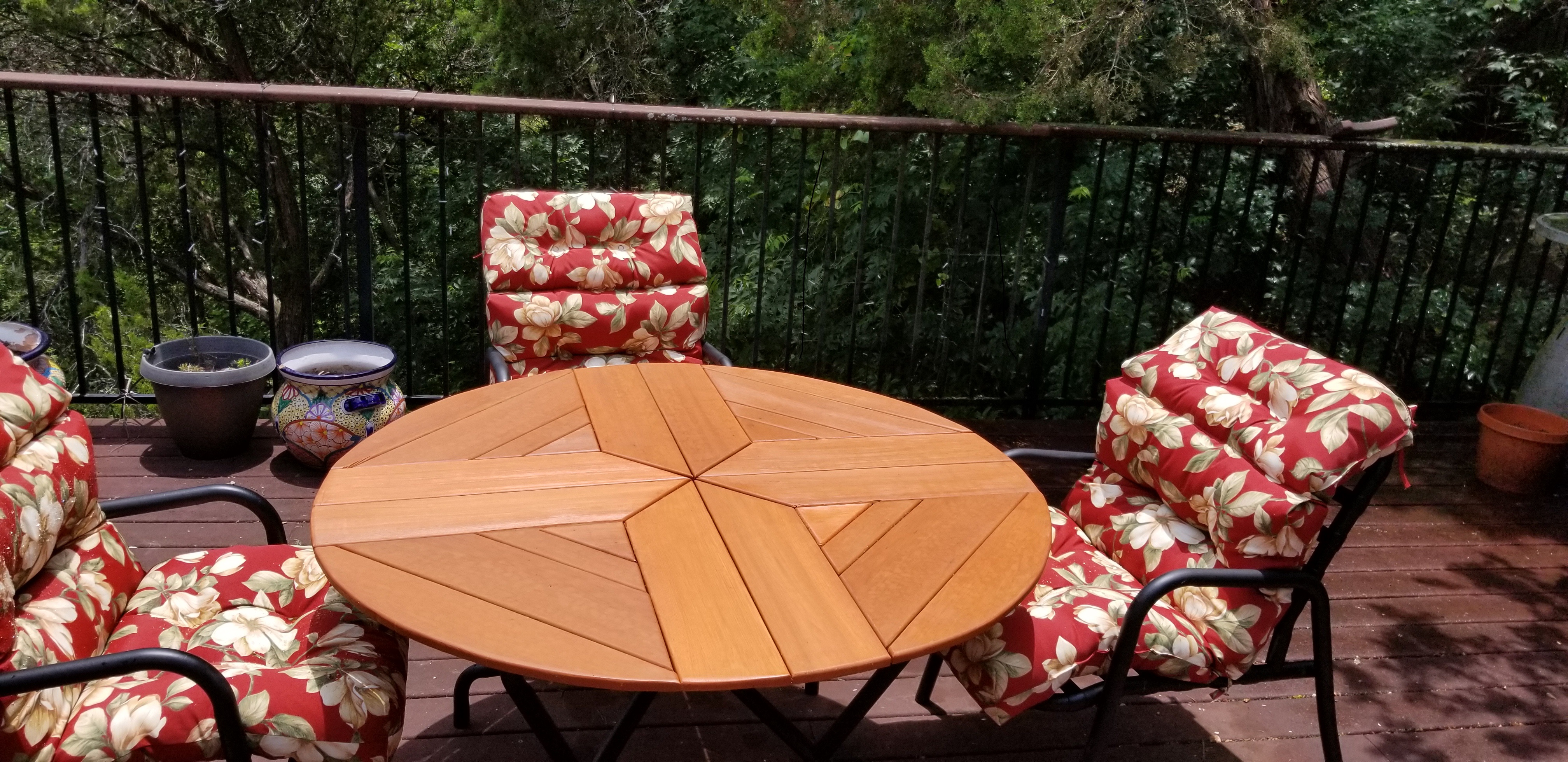 The old house number sign was falling apart. So now there is a new one. And a matching face for the mailbox.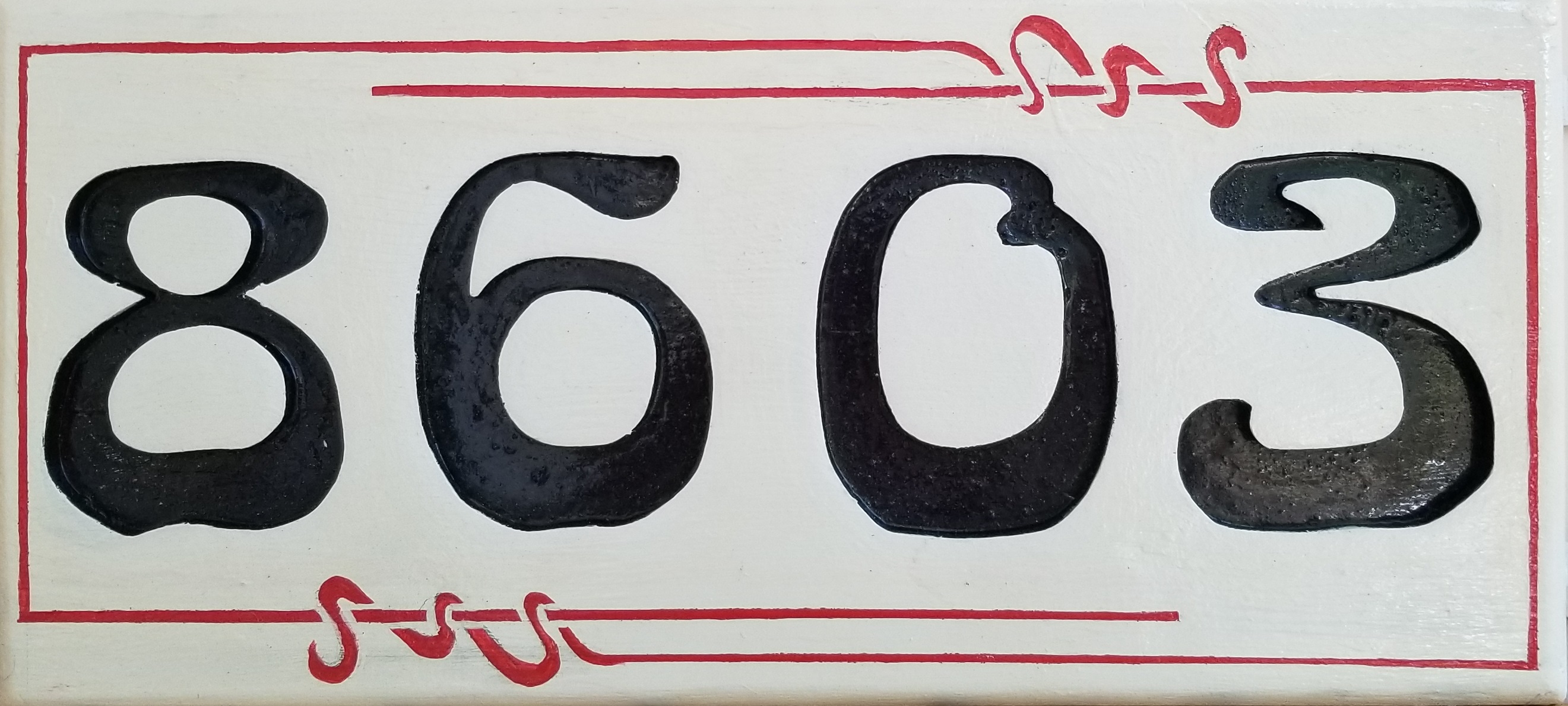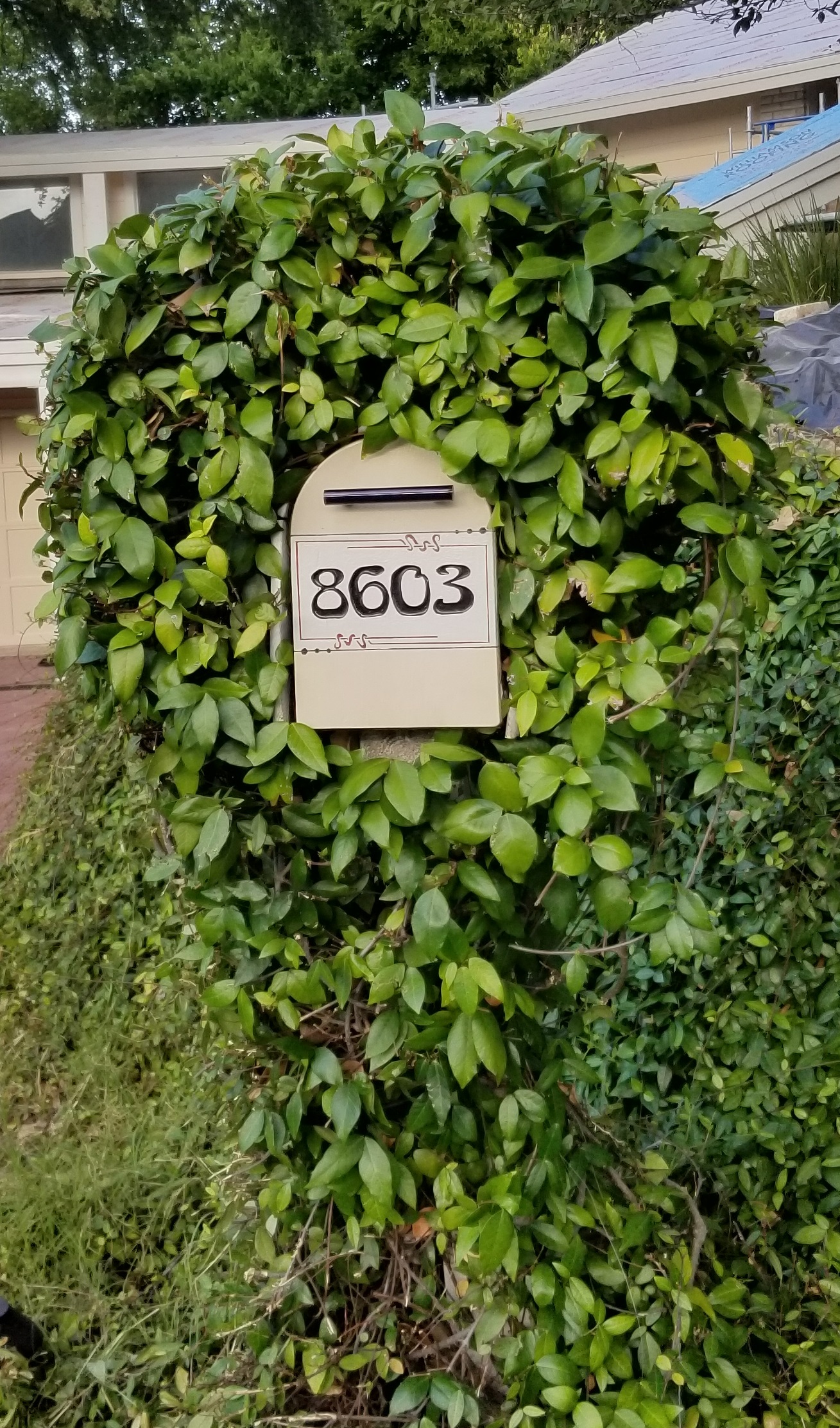 Drums
Of course, there have to be drums. The first one is teak. The second one is maple. It was made from some leftover floor boards.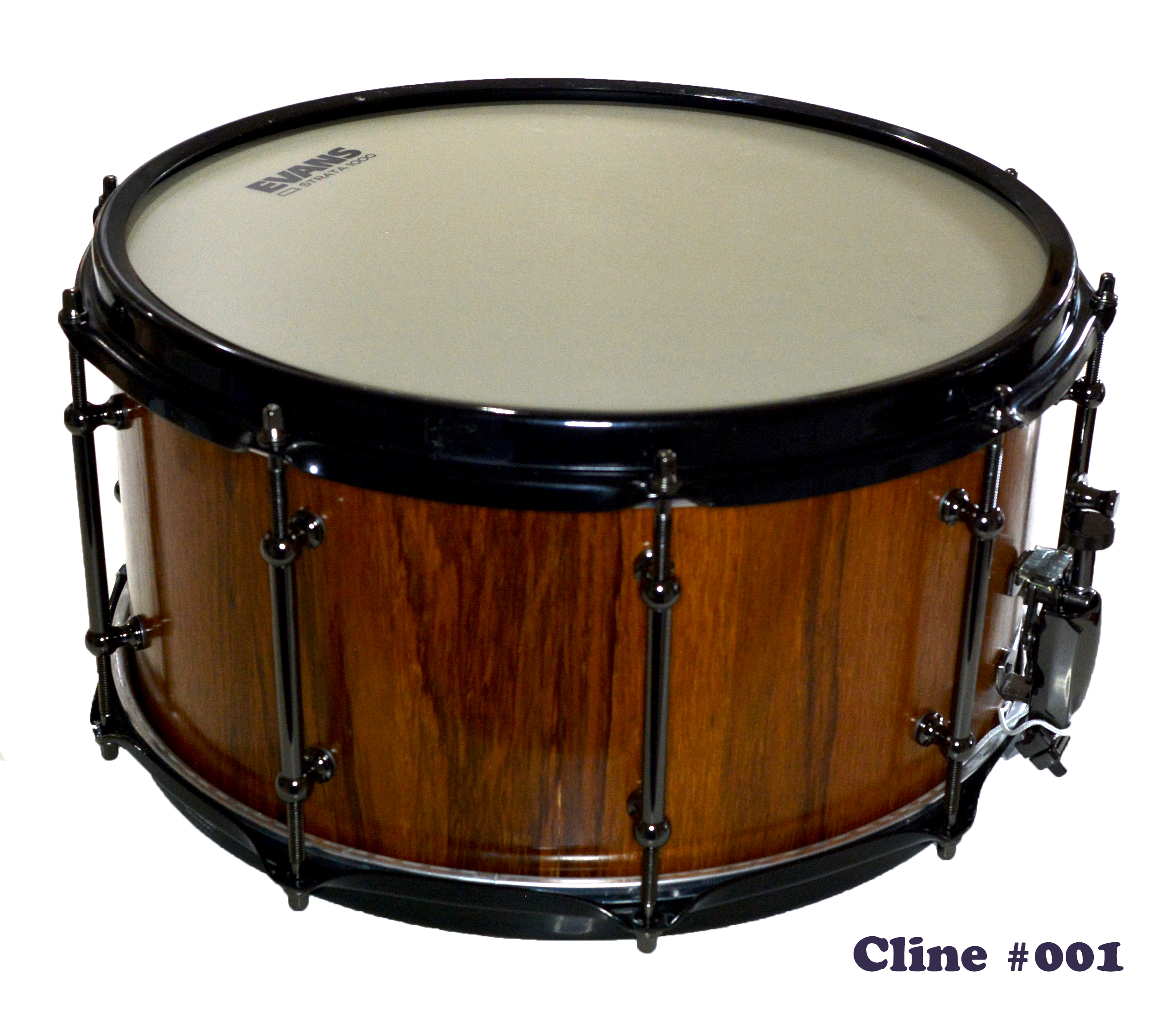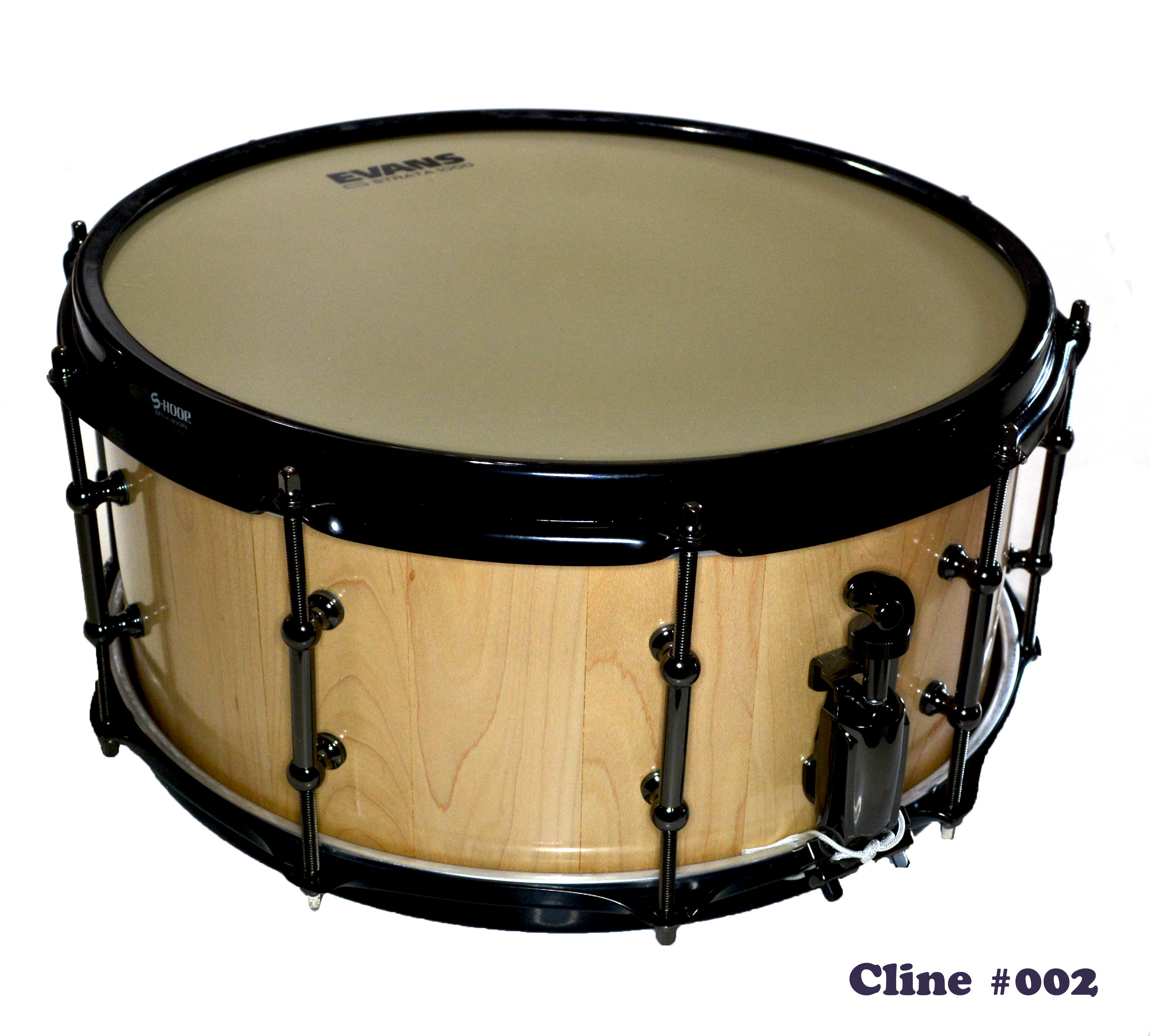 And Speaking of Drums
You might be interested in a 4th of July performance.