UT Austin Villa
RoboCup@Home DSPL Team
The UT Austin Villa@Home team competes in the RoboCup@Home Domestic Standard Platform League using the Toyota Human Support Robot. The league aims to develop domestic service robot technology and evaluates performance in a set of benchmark tests in a realistic home environment.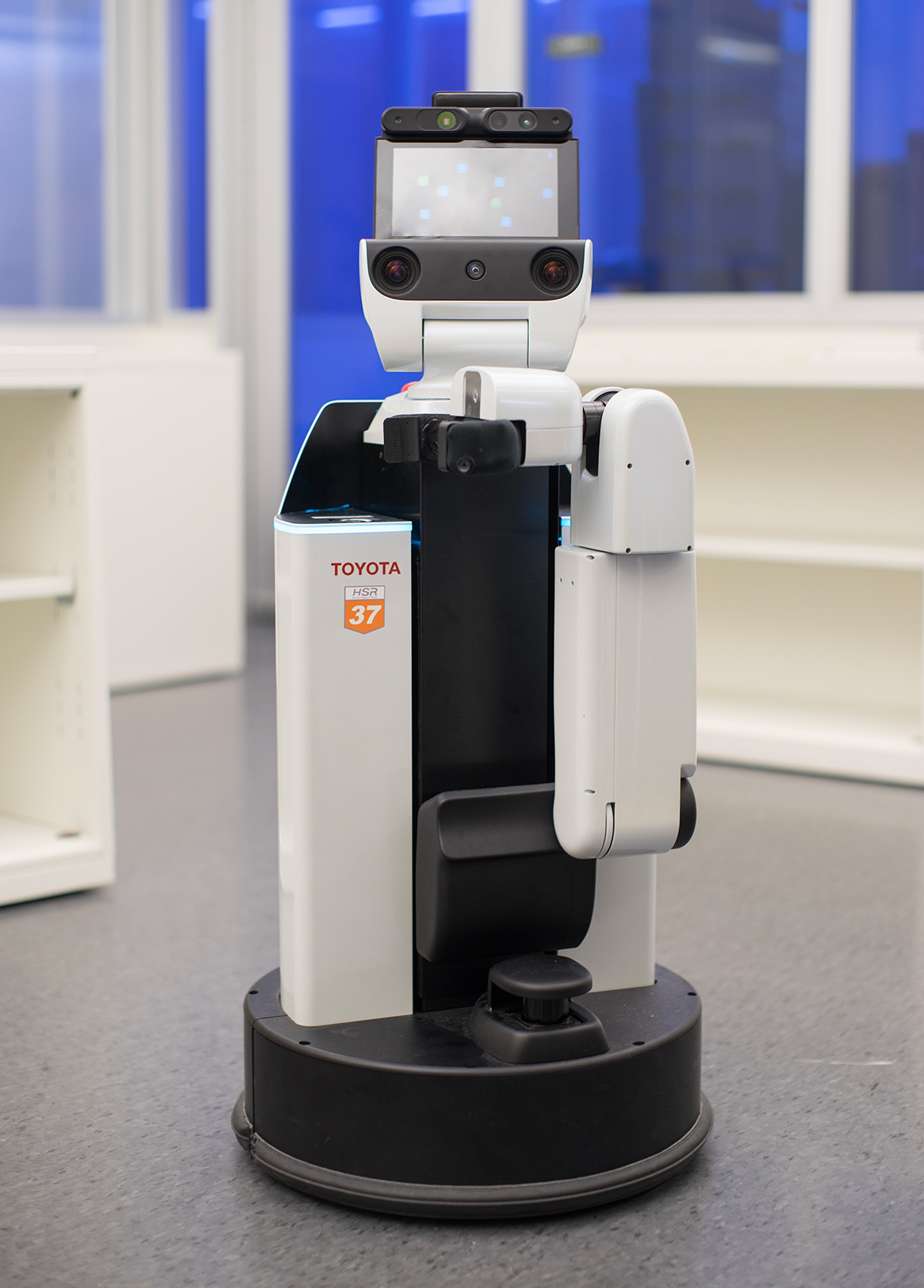 The team is a collaboration between PIs and students in the Computer Science, Mechanical Engineering and Aerospace Engineering departments at the University of Texas at Austin. Over the past three years, we have constructed a framework intended to act as a comprehensive domestic service robot system, spanning multiple robot platforms. As instantiated in RoboCup@Home, our goal is to develop a single system which competes in every round, rather than a suite of software tailored to each round. In the realization of this goal, we have ported our RoboCup@Home code back to the Building-Wide Intelligence (BWI) infrastructure. As instantiated in BWI, the goal of this project is to deploy a service robot in our computer science department which responds to the day-to-day needs of the building's occupants, and is considered a part of the fabric of our department.
---
---
Relevant publications
---
Software
During our participation in the RoboCup@Home SPL, we are committed to continuing our strong tradition of contributing open source code to the community.
---
Team Members
Additionally, we will be recruiting students from the Freshman Research Initiative Autonomous Intelligent Robotics stream.
---
Previous participation in RoboCup
Photos/videos