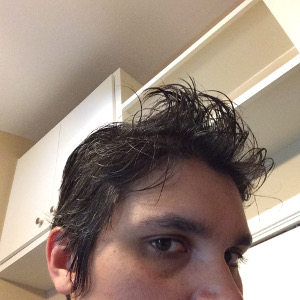 My name is Sarah Abraham, and I am a PhD student at the University of Texas at Austin in computer science. I work with Don Fussell in the high performance computer graphics lab, but my interest is specifically non-photorealistic rendering, and related tools for artists.
My other interest is video game design. Video games fascinate me as both an artistic and entertainment medium, and I am very inspired by the film makers Andrei Tarkovsky, Akira Kurosawa and Yuri Norstein, as well as the philosophy and humanity of the 19th Century Russian writers such as Lev Tolstoy and Fyodor Dostoevsky. I believe video games can foster greater cooperation and empathy, and I am interested in exploring this aspect of game design once I've completed my doctorate.
Publications
Smoke Brush. Sarah Abraham and Donald Fussell. 2014. In Proceedings of the Workshop on Non-Photorealistic Animation and Rendering (NPAR '14).
Courses
CS354R Game Technology Spring 2016.
CS324E Elements of Graphics Spring 2016.
Akula Games
This is the company I started as an excuse to play around with Objective-C and familarize myself with the mobile market. I am more interested in the console experience than mobile, but I've published a few apps to entertain myself and my friends :).

Sketchaphone Jumbo
For iPad. A multiplayer game that takes the fun of the children's game, Telephone, and adds in a drawing element. Players alternate writing sentences and phrases and drawing pictures as the original sentence/phrase slowly changes form.

Zing Tally
For iPhone and iPad. A board where you keep track of who's been right more often, except instead of a plain tally mark, you record the what, when, and how. I find it also makes for a nice little quote archive if you're feeling less competitive!