Rocky Mountain National Park: The High Peaks
&nbsp &nbsp by Gordon S. Novak Jr.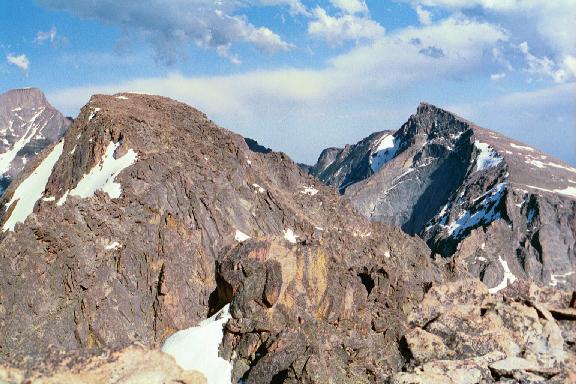 McHenrys Peak and Chiefs Head from Powell Peak.
Climb the mountains and get their good tidings.
Nature's peace will flow into you as sunshine flows into trees.
The winds will blow their own freshness into you, and the storms their energy,
while cares will drop off like autumn leaves.
&nbsp &nbsp &nbsp &nbsp &nbsp &nbsp - John Muir
Best Pictures:
Best Pictures Index &nbsp
Best Hikes:
These hikes are the author's choices as best hikes for their distance, in order of difficulty. Lisa Foster's excellent book (Amazon) (Barnes & Noble) covers every hike in RMNP.
Safety First:
Link to RMNP Accidents