---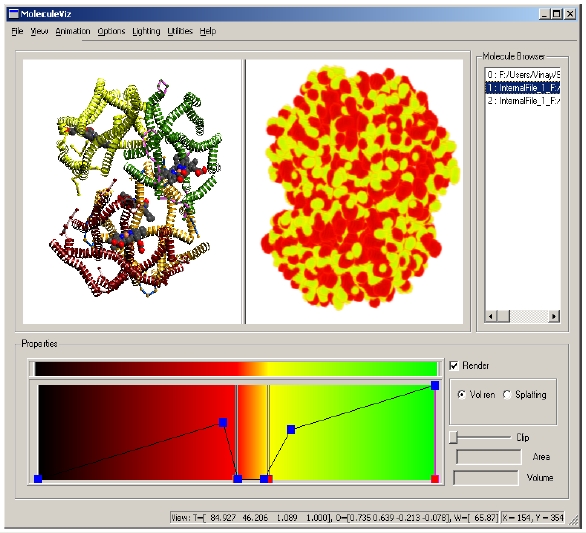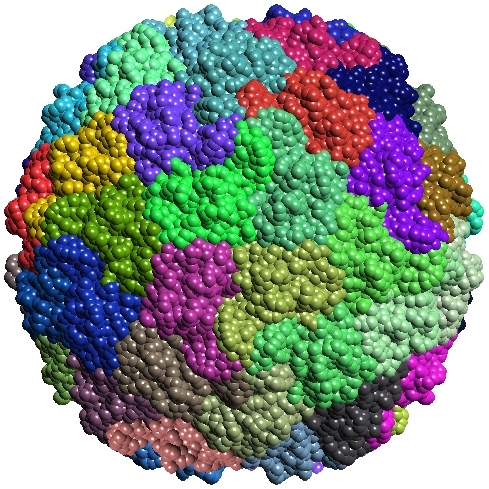 Description
TexMol is a molecular visualization and computation package. It allows for quick and high quality visualization of Proteins and RNA, and reads in the PDB format.
Open source software for rendering large molecule data sets.
Written in C++, with a QT front end. The same code should work on multiple platforms, including Windows and Linux.
Reads molecular structures in PDB and PQR formats.
Produces high quality images using High end graphics cards functionalities.
Volume rendering and calculation of electron density, hydrophobicity functions.
Wireframe and smooth shaded isosurfaces.
Computes metrics including curvatures, surface areas and volumes.
Provides programmers with a simple and yet powerful hierarchical data structure of the molecules, with various torsion angles calculated.
Multiple views and multiple data set rendering.
TexMol provides a user interface to a number of CVC software packages including F2Dock (protein docking), MolSurf (molecular surfaces), MolEnergy (molecular energetics), and Pockets/Tunnel Extraction. TexMol utilizes the DPG data structure to efficiently process large molecules.
References
C. Bajaj, P. Djeu, V. Siddavanahalli, A. Thane
TexMol: Interactive Visual Exploration of Large Flexible Multi-component Molecular Complexes
Proc. of the Annual IEEE Visualization Conference, October 2004, Austin, Texas, IEEE Computer Society Press, pp. 243-250. (pdf)
Download
Source packages are delivered on demand upon explicit request.
Software Usage
See the TexMol User Guide for documentation.